Star Wars Chewbacca Backpack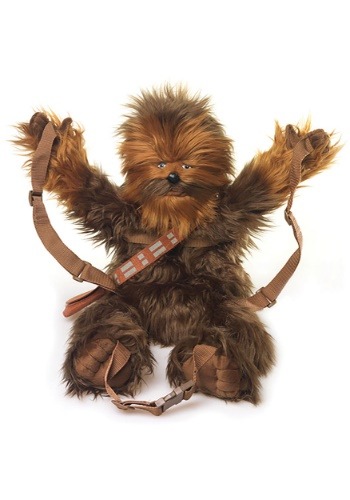 Product Description
Imagine a little Chewbacca you could keep with you all day long. He would be your best friend and whisper RAAAAAAAWRs in your ear when he disagrees with your decisions. That could actually be pretty helpful in day to day life. This Chewbacca backpack doesn't do any of that but it does look awesome and holds quite a bit of stuff. We think that's good enough!
Officially licensed

Covered with plush, two-tone fur

Adjustable shoulder straps fit children and adults

Main storage compartment is zipper sealed

Also has smaller pouch secured with velcro

Measures 28" high with 14" deep pocket
There are no reviews for this item yet. Be the first to write a review!